Columbia Journalism Review
recently published an
article
about
Vice Media
featuring and quoting me about
these
two
stories I wrote back in 2012 for Gapers Block.
Vice has also taken flak for apparently not telling documentary subjects their participation would be used in content sponsored by a company. In one ironic example, a 2012 video about Chicago activists who stop gang fights was sponsored by a videogame whose slogan was "Revenge solves everything." After Chicago reporter Jason Prechtel outed the story, Vice pulled the video from its website.

...

In contrast, when I reached out to Charles Davis, the short-lived former Vice associate editor who handled the controversial NFL boycott piece, he said he still does not know why his stories were killed. Similarly, Jason Prechtel of Chicago web magazine Gaper's Block said Vice never fully answered his questions about the gang violence interrupters documentary that was sponsored by "Dishonored," a violent game whose main character is seeking vengeance. At the time, Vice did not respond publicly to claims from the group, Cure Violence, that it hadn't been told the documentary would be used to promote a videogame. "Vice's use of a 'communications associate' and press spokesperson instead of letting me speak to the filmmakers involved in [the sponsored Vice website] Eye For an Eye is exactly the sort of move you'd expect from a public relations firm, rather than a news outlet that believes in transparency and accountability," Prechtel wrote in an email to CJR.
To review, Vice created a two-part documentary about a local violence prevention/intervention group called CeaseFire. Earlier that year, the group was the subject of a critically-acclaimed documentary for PBS's
Frontline
called
The Interrupters
(which you can view
here
).
Vice's two-part
Chicago, Interrupted
series, however, had an ulterior motive: to promote a video game with the
trademarked
tagline "Revenge Solves Everything."
As I've previously mentioned, Chicago Mayor Rahm Emanuel's brother, Ari,
has financial ties to Vice Media
.
From their still-existent branded content website,
Eye For An Eye
:
In support of Dishonored, which shelves October 9th, VICE and Bethesda Softworks have partnered to create a unique program based entirely on the art of revenge.

...

Dishonored is an immersive first-person action game that casts you as a supernatural assassin driven by revenge
Technically, they were removed from Vice's webpages back then.
But after checking 5 minutes ago, you can still watch the two-part series online:
Why
we can still view them today is a question I'll let you web sleuths figure out on your own.
Now if only Mayor Rahm Emanuel would explain why he's publicly slammed
the title of Spike Lee's recent film project
when his brother's client has made ad revenue off an 8-part web series o
f the same name
since the year before...
To be clear, I'm not saying the inspiration for an Entourage character should have any direct say in anyone's editorial content.
I'm just asking for a little less hypocrisy from a man who's pledged to reduce violence throughout his time as mayor.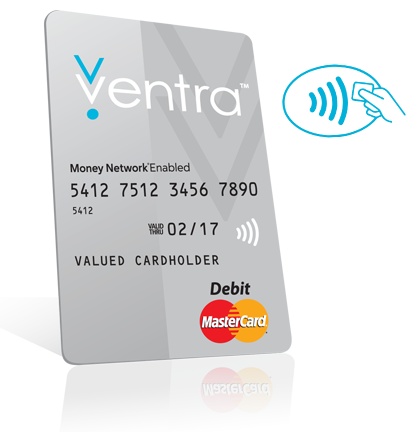 A year and a week ago, I filed an Illinois Freedom Of Information Act denial lawsuit [
PDF
] against the Chicago Transit Authority for records related to the bidding process that led to Ventra.
On December 19, 2014, I settled with the CTA after obtaining those records.
For a variety of reasons, I've decided to disclose what I've discovered now on my own blog. And due to the fact that I have over 10,000 pages worth of PDF files, uploading and hosting it all online is a little tricky.
I'll try to make those documents available to interested media outlets later this week.
For now, here are the highlights:
1. A lot of companies were interested in building an open fare system for the CTA...at first.
To built their replacement fare payment system, the CTA held a two-step Request for Proposals process.
The optional first step (and an additional Request for Comments period) allowed the CTA to assess various ideas, while Step 2 gave very specific submission criteria for would-be bidders.
During the course of the CTA's bidding process, 50 companies signed confidentiality agreements to allow them to access a CTA data portal containing financial and ridership statistics:
200Consult
Accenture
ACS Transport Solutions
American Express
AST Corporation
Bain Capital
Bank of America
Citi Ventures
Clever Devices
Cubic Transportation Systems
Discover
Dunbar Armored
Electronic Kowledge Interchange
Gantec Corporation
GC Services
GE Transportation Systems
Gemalto
GFI Genfare
Grigsby + Associates
IBI Group
IBM
Indra USA
Ingenico
Jeffrey A. Parker & Associates
JP Morgan Chase Bank
Korean Smart Card Co.
L.E.K. Consulting
Level 1
MESA Technology
mPayy
Next Generation
Parsons Transportation Group
Pay-Ease
Quantum Crossings
Ready Credit Corporation
Resolute Consulting
Rico Computer Enterprises
Saber Software
Samsung C&T Corporation
Scheidt & Bachmann USA
Scott Balice Strategies
Sharp & Company
Svanaco, Inc DBA [doing business as] americaneagle.com, Inc.
System Development Integration (SDI)
The Revere Group
The Rise Group
Three Point Consulting
U.S. Bank
Visa USA
Walsh Construction
Many of them declined to participate in the actual Request for Proposals process, others joined forces with the companies that did.
The following companies submitted formal responses to the CTA's 38-page RFP Step 1 [
PDF
], released on August 24, 2009:
Cubic
Samsung
ACS (a Xerox subsidiary)
Accenture
U.S. Bank
Hewlett-Packard
NTT Data
Scheidt Bachmann
Gantec
System Development Integration, LLC
mPayy
First Data
Blaze Mobile (sent a letter indicating that they would submit a response in Step 2)
The following later submitted responses to the CTA's "Request for Comments" about the scope of the CTA's proposed project requirements:
Cubic
Samsung
ACS
Accenture
U.S. Bank
Hewlett-Packard
Scheidt Bachmann
Gantec
mPayy
Infineon
Inside Contactless
The following submitted responses to the CTA's 527-page (later 1,248-page with subsequent addendums) Request for Proposals, Step 2, released on September 28, 2010:
Cubic
Samsung
ACS
Accenture
mPayy
Blaze Mobile

2. Cubic's Best and Final Offer of $454 million bid beat Samsung's final bid of nearly $1.46 billion.
Blaze Mobile and mPayy appear to have not participated in the final bidding. Despite records that indicate negotiations with the CTA up to the end, ACS and Accenture both declined to submit final bids.
Interestingly, ACS went on to win a $129.5 million contract to build an open fare system in
Philadelphia
around the same time Cubic won the CTA contract, while Accenture later won
a $184 million contract in D.C
.
It's worth noting that my FOIA request (and lawsuit) were partially inspired by ACS/Xerox's win in Philadelphia. From the
Philadelphia Inquirer
link above:
SEPTA chose ACS after a three-year-long process.
The company offered the lowest bid, $5 million less than Cubic and $84 million lower than Scheidt & Bachmann. And it scored highest in technical reviews by SEPTA staff.
My curiosity as to why the CTA didn't disclose similar details led to what you are reading today.
3. Ventra is capable of raising CTA fares to whatever it wants, including peak/off-peak pricing and distance/zone-based pricing.
Per the CTA-Cubic final agreement, Page C-1:
The following fare options shall be supported by the OSFS [Open Standards Fare System, aka what we call Ventra] and included in the OAT [Operational Acceptance Test], unless otherwise noted below:

Varying fares based on route or station,

Specialty bus routes that have differing fare structures,

Express surcharges on express bus routes, a discounted fare on select peak-period shuttle routes, and a rail express surcharge on certain express train lines,

Varying prices by route and station including variations for not only the base fare, but transfer prices and regulations for that route or station.

Exclusivity for particular accounts may be required for some services, as well as;

Peak/Off-Peak Fares for select time periods on select days; and

Distance-based and Zone-based fares, to be demonstrated by the Contractor during SAT [System Acceptance Test] using temporary business rules to be mutually defined and approved during Design Review.
Page H-22:
Parameter settings available to CTA include, but are not limited to the following: Customer category, as defined by CTA's fare policy (e.g., regular full fare; reduced fares for seniors, disabled; employees; contractors; students); Peak and Off-peak fares; Unrestricted access; By service mode ('L', local and express buses) and individual route or combination of routes; and Times and duration of activation and deactivation in terms of hours, specifics dates, and specific time periods.
CTA shall be enable to execute changes to the parameter setting for fare pricings and Fare Media purchase options through a strict change control process defined, implemented and managed by the Contractor [Cubic].
What this means is that instead of paying the same flat-rate to go (almost) anywhere along a Bus/"L" ride at anytime, the CTA can work with Cubic to raise fares significantly based on when you travel and how far you go.
Metra (which is implementing Ventra) already has distance/zone pricing.
D.C.
and London [
PDF
] do both. By comparison, here's how much it
currently costs to use Ventra
.
Whether the CTA goes in either/both of these directions remains to be seen.
4. The Ventra contactless card readers are/were capable of reading the ChicagoCard.
Though the CTA explicitly asked for a system to replace it's Chicago Card, Cubic proposed and ultimately built a card reader backwards-compatible with the format.
Here are several quotes from the technical specifications submitted by Cubic in their RFP Step 2 submission.
Page 6-13:
"The reader module will be located within the turnstile cabinet, accessible to the customer through the same opening as currently used for the Chicago Card reader/writer. The reader will also be capable of reading current Chicago Cards® and Chicago Card Plus® in circulation."
Page 6-14:
The reader assembly kits consist of the following principle components:
 Contactless Reader Module: This unit has a similar form factor as the existing CTA contactless reader, allowing placement in the cabinet in the same location. The card reader module is also capable of processing CTA Chicago Card media already in circulation, although this feature is not required in a pure overlay solution. The location of the reader can be in the lid of the gate cabinet or (preferably) in the position currently occupied by the existing reader.
Page 6-202:
The reader module will be located within the turnstile cabinet. The location of the reader can be in the lid of the gate cabinet or (preferably) in the position currently occupied by the existing reader. The reader will also be capable of reading current Chicago Card and Chicago Card Plus in circulation although this feature is not required in a pure overlay solution.
The reader assembly kits consist of the following principle components:
 Contactless Reader Module: This unit has a similar form factor as the existing CTA contactless reader, allowing placement in the cabinet in the same location, providing a boon to customers who are already familiar with presentation of contactless media in that location. The Cubic reader module is capable of processing CTA Chicago Card media already in circulation, further aiding the customer by processing all contactless media in the same location on the turnstile cabinet, removing the confusion resulting from multiple "target" with similar functionality and labeling, especially during the critical startup period. While this is TOP's [Cubic and partners] strongly preferred solution, and we do not think it is a clear exception to the requirements of the RFP, we will indicate it as an exception, and are prepared to install the reader on the gate lid should that be required.
5. The Ventra contactless card readers are likely based on the same technology currently used by Transport of London.
Earlier this year, TfL and Cubic
won an award
for their contactless open fare transit ticketing system. Part of this was due to a key component:
Central to the seamless transition was the Cubic Tri-Reader 3, developed in conjunction with TfL and the first contactless smart card device compatible with all industry standard transportation schemes and contactless payment cards.
Tri-Reader 3 is also a term that comes up throughout Cubic's submissions to the CTA.
In an email response to me, a Cubic representative explicitly denied that Ventra was based on the Tri-Reader 3 system. However, according to the technical specs of their Step 2 response:
Page 6-344:
The reader is based on Cubic's Tri-Reader technology and has been optimized to process contactless cards in transit environments as quickly as possible.
Page 6-233
The Open Payment Media Reader embedded in the customer-facing portion of On-Board Processor is a Cubic Tri-Reader capable of accepting contactless open payment media products, such as contactless bank-issued credit and debit media that are ISO/IEC-14443 compliant contactless smart cards for fare payment.
Page 6-234
Cubic's Tri-Reader 3 is the contactless payment reader unit, which is comprised of an antenna board, digital processing board, and expansion board for additional memory and communications with the administrative sales device PC. Typically, the card reading range spans from 0 mm to more than 50 mm from the surface of the antenna. The ideal range is from 10 mm to 30 mm. The Tri-Reader 3 contains 4 gigabytes of Flash memory and 512 Kbytes of random access memory (RAM). The Tri-Reader 3 used in the administrative sales device is the same device that is integrated in the fare media vending devices, bus mobile validators and gates.
As I've previously written, the original Cubic Tri-Reader was designed to read
the same smart card format as the Chicago Card
.
6. The actual winning bid that Cubic submitted to the CTA predicted the Ventra launch problems that occurred almost two years later.
As many Chicagoans know, the actual rollout of Ventra in late 2013 was plagued with errors.
Cubic's own Best and Final Offer from November 7, 2011 contains the following quotes from its proposed launch strategy.
Page 44:
...Also we will start molding expectations about deployment. No deployment is without bumps. It is best if people are told that before implementation gets too far advanced.
After the first phase of the implementation ends...there should be another progress story offered to the press. On time, smooth sailing, bright future.
...
The first visible indication to the customers that a new system is coming will be the installation of the new bus readers. There should be another progress story related to the readers. Good visuals with the brand prominent, and how fast and cool it will be to board a bus using the new system.
...
This is where a vague expectation date should be worked into the story. 'Fall' of some year, is better than a month, and way better than a day. Also take the opportunity to mold expectations. That the system will be there after we're comfortable we've worked out every bug we know about, because heaven knows there will be more.
Whether or not Cubic and the CTA successfully "molded" expectations is a question I'll leave to others.
There's one more fairly significant chain of events I've discovered in these records. I will be saving that for a separate post later this week.
After which, I will be happy to make these records available.
As ISIS begins to destroy statues at Palmyra, Afghanistan's vast Mes Aynak archaeological site could soon be completely destroyed for a Chinese copper mine.

Both were key hubs and cultural melting pots on opposite corners of the Silk Road.

Update
From the Guardian article about Mes Aynak:

...Its mountains and valleys were a major intellectual crossroads where the Hellenistic, Persian, Central Asian, Tibetan, Indian and Chinese worlds met and fused. Today, of course, part of what is so fascinating about the civilisation of the cities of the Silk Route is the sheer remoteness of these exotic-sounding places. Yet what most distinguished Mes Aynak in the early first millennium AD was the opposite: the fabulously wealthy and cosmopolitan nature of the society that thrived there.
At this period, Afghanistan was the epicentre of classical globalisation: midway on the trade route from Rome to China, traders came to Afghanistan from all over the world, bringing painted glass from Antioch, inlaid gold vessels from Byzantium, porphyry from Upper Egypt, ivories from South India, carpets from Persia, horses from Mongolia and Siberia, and lacquers and silk from the China coast. It was through these now-remote valleys that ideas of art, decorum, dress, religion and court culture passed backwards and forwards, east to west and back again, mixing and melding to create the most unexpected conjuctions. The slowly decaying remains of the culture that emerged from this extraordinary clash and fusion of civilisations still litters much of Afghanistan and northern Pakistan.